Harry Bink: Accomplishments of a Motorcross Legend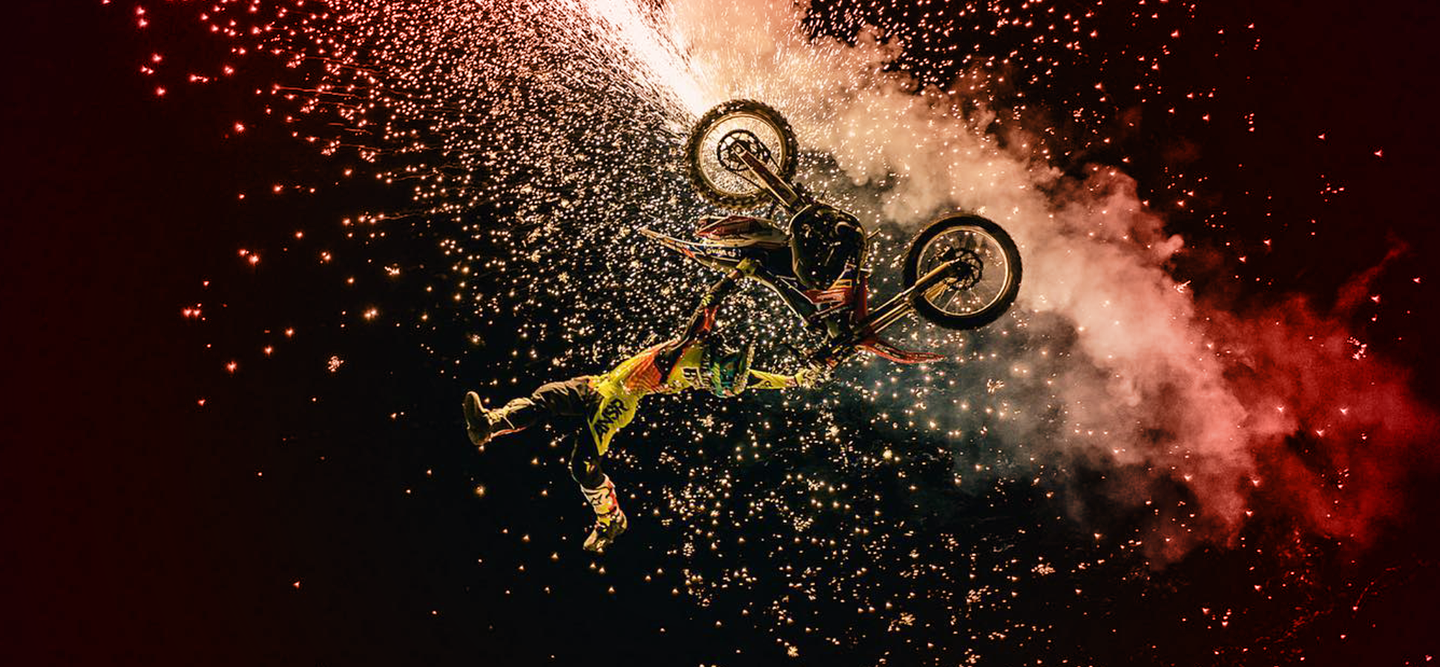 At Ignition Casino, we love shining a light on the biggest legends in the online gambling scene. But we're just as passionate about recognizing the incredible accomplishments of other pros who align with our values: excitement, adventure, and nonstop fun.
Harry Bink is the perfect example. As one of the only people to ever land a triple backflip on a dirt bike, the Australian motocross pro is no stranger to heart-pumping action. And that's just one of the many things we love about him.
From his riding roots to his greatest performances, we're rounding up everything you need to know about Team Ignition member Harry Bink.
Back to the Beginning: Coming Up in Canberra
Bink grew up in Australia's capital, Canberra. He attended Gold Creek Primary before moving on to Gold Creek High School. After graduating from secondary school, he went on to enroll at Gungahlin College. By all accounts, it was a true-blue Aussie upbringing.
Throughout his childhood, Bink was driven by one big dream—one that was born when he was just four years old and saw FMX riders at the Royal Canberra Show. From that moment on, Bink's ultimate goal was to become a motocross pro.
Over the years, Bink lived and breathed the sport. He and his schoolmate built their very own ramp to practice on. After riding motocross in the ACT at the junior level, he was named the 2010 Rider of the Year of the ACT Motorcycle Club.
By the age of 17, he was chucking backflips on the bike. At 18 years old, he was performing at the Royal Canberra Show, where his passion was first ignited. The very next year, at the age of 19 – Bink was offered a job as an in-house performer at Warner Bros. Movie World on the Gold Coast. Not long after, he got his big break with Nitro Circus.
Kicking Things into High Gear with Nitro Circus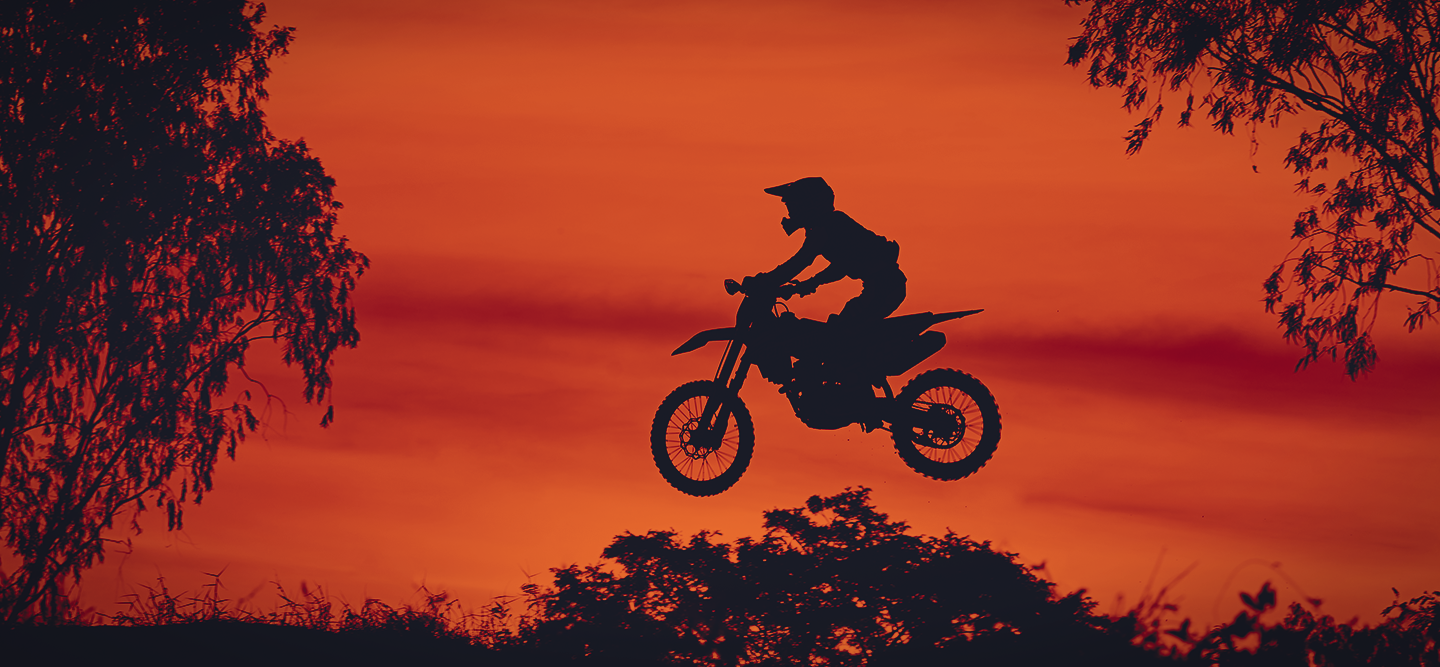 Nitro Circus is one of the biggest action sports companies in the world. So, needless to say, Bink's contract with them was a game-changer for him.
Nitro is particularly well-known for its live tour, which sees the world's best FMX, BMX, skate, and scooter athletes put on jaw-dropping performances. Of course, part of what makes the live shows so impressive is the risk factor.
There's no shying away from it: Motocross is dangerous. And when you're performing at the Nitro Circus level, the stakes become even higher.
Take the 2017 Nitro World Games, which were held in Salt Lake City. When his turn came, Harry approached the start line with the weight of the world on his shoulders. In the previous year, Bink placed fourth, and he was determined to move up the ranks.
On his first attempt, he crashed. Lucky for Bink, he was fine – so fine that he was able to go for a second run. This time, he took a deep breath, centered himself, and gave it his all. It went perfectly, and Bink walked away with the FMX Best Trick world title.
Despite pulling the trick off, Bink isn't ignorant of the risks of his profession.
"It's dangerous; you have to pick your battles. There are times when you have to be very smart and ride to the conditions; there are so many things that can go wrong," he has said.
Conquering the X Games
By 2021, Bink was one of the biggest names in freestyle riding. But there was one thing he still didn't have: an X Games medal. And he had every intention of changing that.
Spoiler alert: He succeeded. After landing a perfect double backflip one-handed nac, Bink claimed the bronze medal, a huge step forward in his career.
Speaking about the lead-up to the competition, Bink revealed that his biggest edge is the art of focus. "When I'm really scared to do something, I go 'This is your free superpower kicking in, to be concentrated on what you're doing.'"
Bink's Iconic Triple Backflip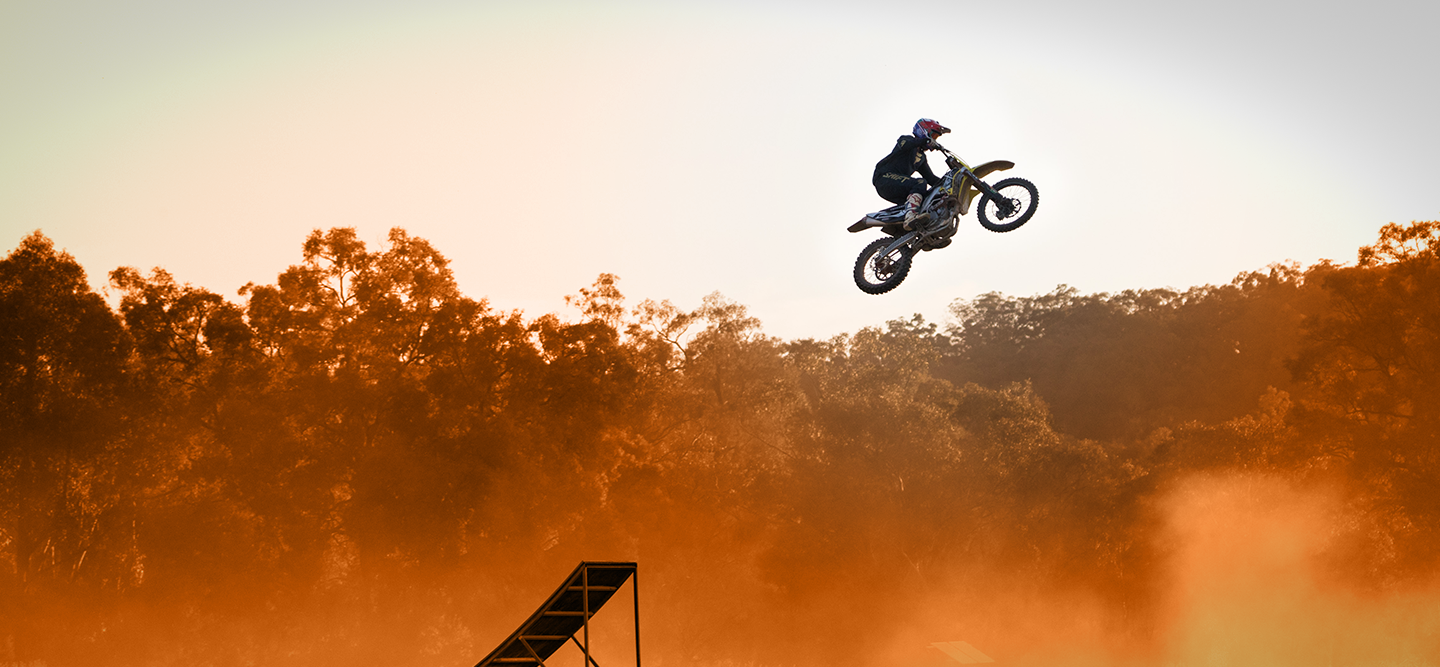 Five years later, in 2022, Bink would achieve the greatest feat of his career thus far: the mind-blowing triple backflip on a dirt bike.
Despite never having achieved a triple backflip before, Bink knew it was an all-or-nothing moment in his career. If he could make it, he'd cinch the title and walk away victorious.
On his first attempt, Bink squeezed in the triple backflip but couldn't quite manage to stick the landing. With one attempt left, it was do or die for Bink. As everyone held their breath, Bink revved his engine and cranked his way into the air. One, two, three flips, and he stuck the landing. The stadium erupted with excitement, with friends rushing Bink to hold him up and cheer on his victory.
Keen to see the epic moment for yourself? Check out the video below (hint: skip ahead to 2:05 if you're itching to see the jaw-dropping moment right away).
Speaking to Gypsy Tales after his victory, Bink revealed that his success still hadn't sunk in.
"It still doesn't feel like it's done. I don't know why. So many years, so much hard work or time or whatever, it kind of doesn't feel real," he said.
 
Join Bink and the Rest of Team Ignition Today
By now, one thing should be clear above all else: Harry Bink is a certified badass, which is good because that's a prerequisite to joining Team Ignition.
Does it sound like a club you want to be a part of? We thought it might.
Join Ignition Casino today to join the ranks of international legends just like Bink. No matter your game of choice – whether it's video poker, crypto Roulette, or online pokies – we've got it here at Ignition. Plus, with the Ignition Help Centre and our Ignition community forum, you'll feel supported throughout your entire journey to becoming a gambling icon.