Crazy Celeb Fights: Elon Musk vs. Mark Zuckerberg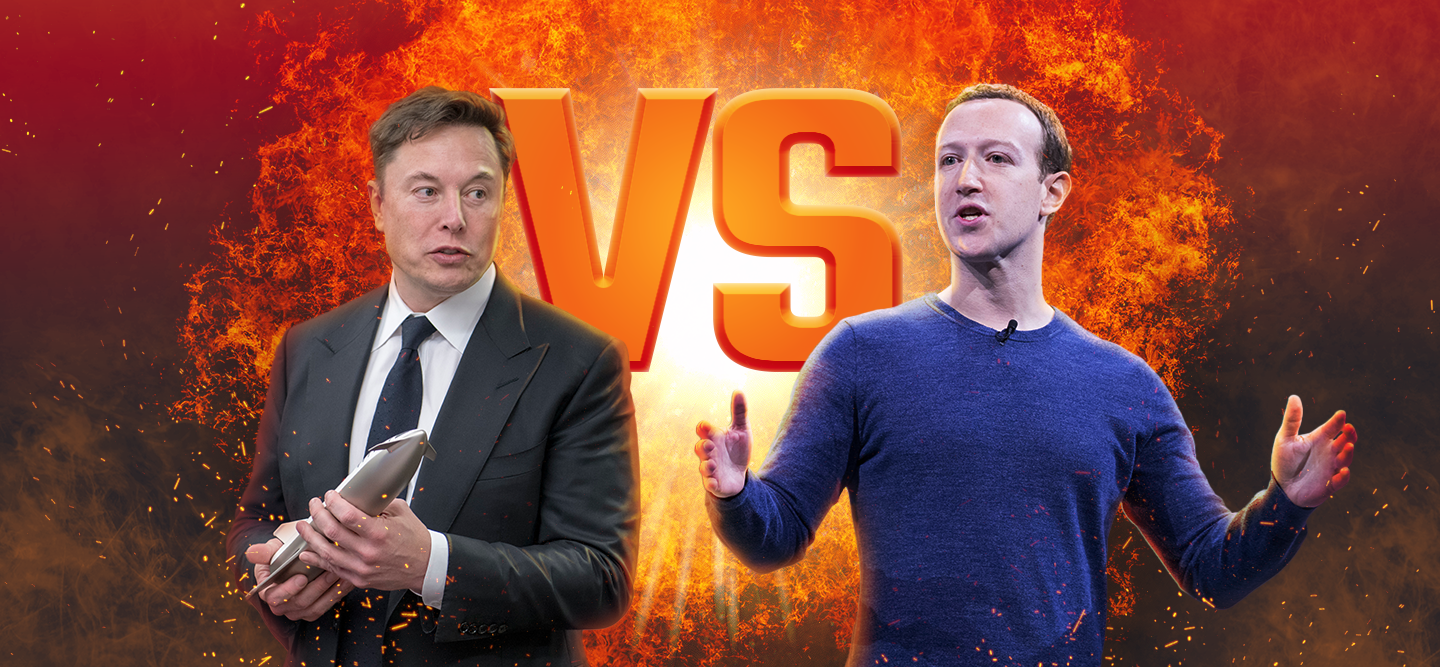 If there's one thing you can count on celebrities for, it's drama. From scandalous secrets to audacious announcements, there's always something exciting on the horizon. Here at Ignition Casino, we happen to think that some of the most exciting celeb moments are the blow-out fights between them.
So, what are some of the wackiest celeb fights we've seen to date? We've rounded 'em up for you. Let's take a look!
Elon Musk vs. Mark Zuckerberg: The Battle of the Tech Giants
As two of the biggest names in the tech industry, it's no surprise that Elon Musk and Mark Zuckerberg have butted heads over the years. In 2016, SpaceX – Musk's spacecraft manufacturing business – test-launched one of its new rockets, and it ended in disaster. Not only did the rocket explode on the launch pad, but, in doing so, it destroyed one of Facebook's satellites, which was intended to bring internet access to parts of Africa.
Then, in 2022, Musk slammed Zuckerberg for having too much control over social media. The comments came as Musk was in the middle of buying Twitter – a purchase he successfully made. He has since renamed the platform X.
Their rivalry only intensified when Zuckerberg launched Threads in 2023, which is a direct competitor with X. In a matter of hours, millions of people had signed up for Threads, with some even calling the platform a "Twitter-killer."
But no one could have quite prepared us for the twist we've seen in recent weeks: the potential of a physical brawl between the two.
The two reportedly discussed the idea of a fight privately over social media, but before long, it was all over the news. Although it was meant to take place at the end of August 2023, the fight has yet to happen. Despite the lack of a physical fight (so far), this is still, without question, one of the wildest celeb fights we've ever seen.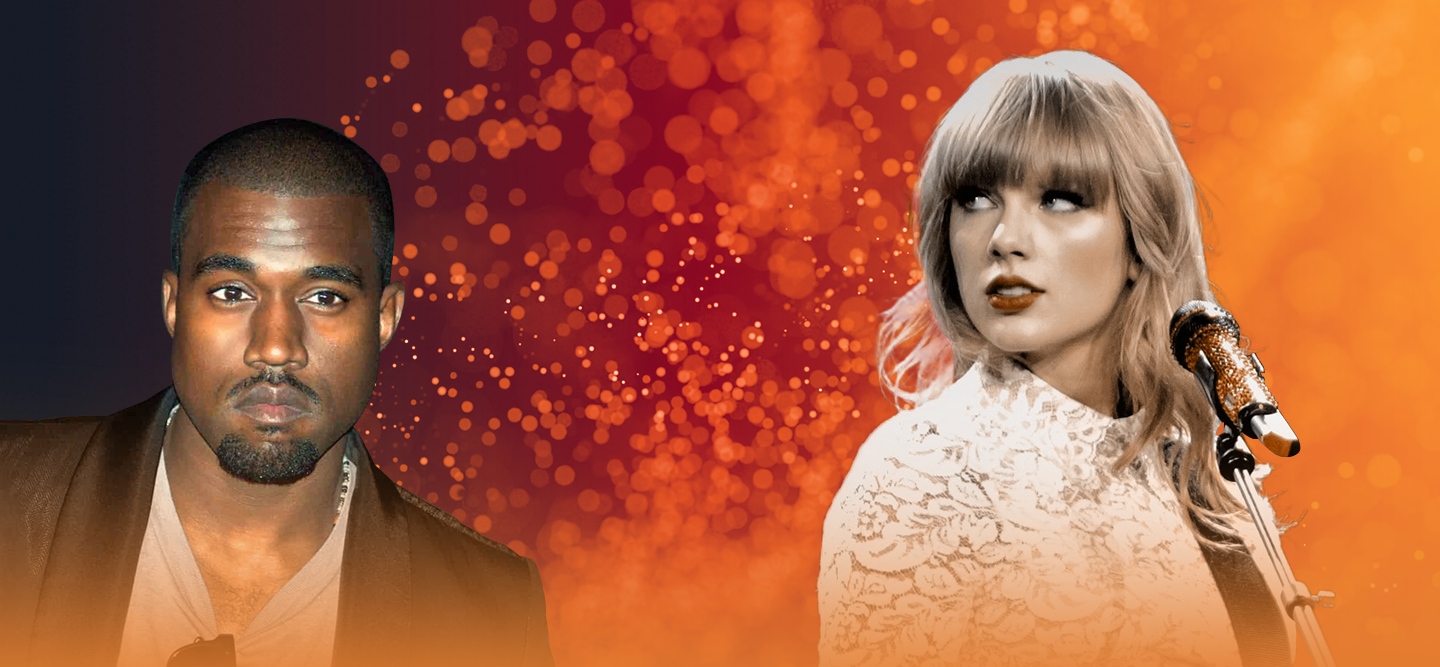 Kanye West vs. Taylor Swift: Famous Foes
When you think of celebrity beef, it's hard not to think of Kanye West and Taylor Swift – a feud that has lasted well over a decade.
It all started at the 2009 VMAs, when Taylor Swift won Best Female Video for "You Belong with Me". Upon getting on stage to accept her award, Swift was promptly interrupted by West, who snatched the mic from her hand and declared that Beyoncé – who was also a contender for the award – "had one of the best videos of all time".
But this was just the beginning. In 2016, West took things a step further when he released his song "Famous" in which he calls Swift "that bitch". Swift was reportedly outraged, and the song got backlash for this line as well as its controversial music video. In response, West's wife at the time, Kim Kardashian-West, released video clips in which West was talking to Swift on the phone and running some of the lyrics by her.
Not one to go down without a fight, Swift clapped back, pointing out that at no point in those video clips does West mention that he's going to call her a bitch. The feud would go on to influence some of Swift's own music, namely the song "Look What You Made Me Do".
Tommy Fury vs. Jake Paul: The Clash of the Social Media Titans
It's not unusual for social media stars to beef with one another from behind their screens. But seeing that beef turn into a real-world, televised brawl? That's not something you see every day.
But that's exactly what happened with Tommy Fury and Jake Paul.
A professional boxer since 2018, Tommy Fury rose to prominence on social media after his stint on the fifth season of Love Island UK, which is also where he met his partner, Molly-Mae Hague. For his part, Jake Paul is a longtime social media personality who became famous on the Disney channel and YouTube. Paul also started boxing in 2018.
Their rivalry has seen many chapters. It started in February 2021 when Tommy's half-brother and boxing legend, Tyson Fury, called Paul out on social media and enticed him to fight Tommy. From there, things only escalated, with Paul taunting Tommy over social media and leaking the news of Tommy's baby's birth before he and Molly-Mae had announced it.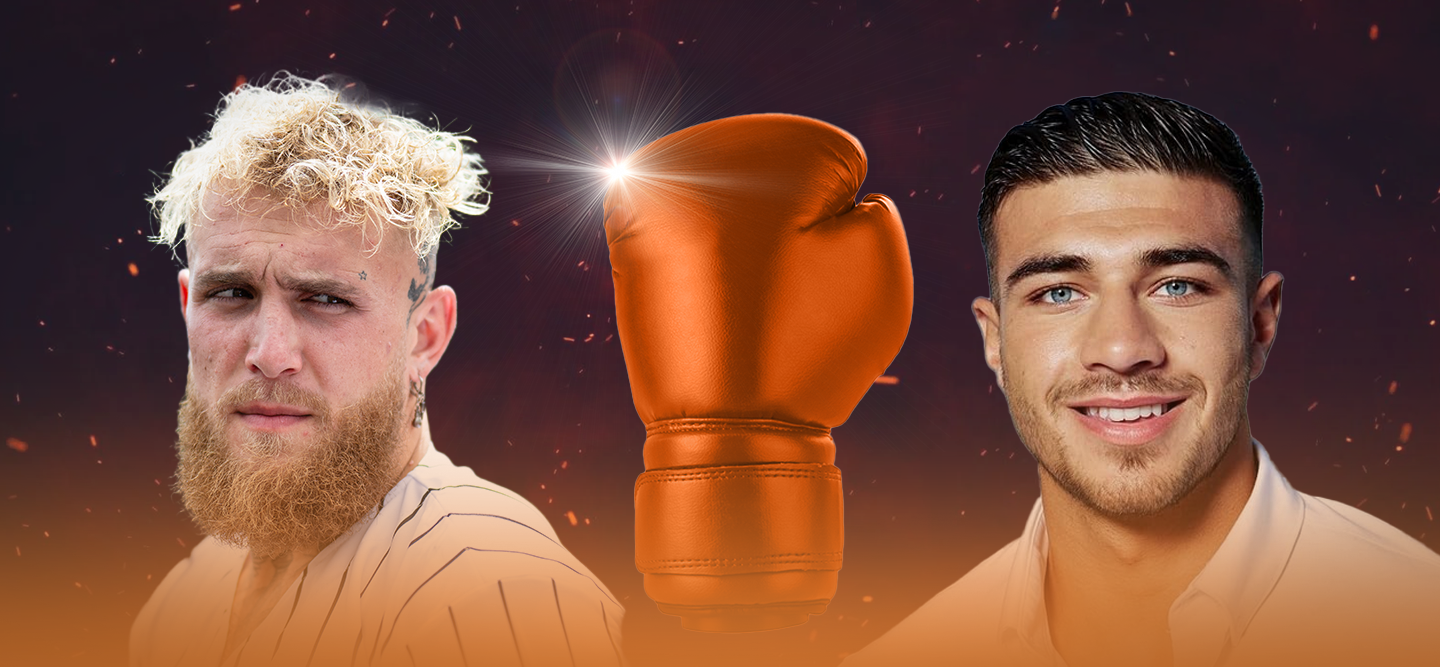 After a couple of canceled fights, the Jake Paul vs. Tommy Fury fight finally unfolded in February 2023 on Saudi Arabian soil. The eight-round cruiserweight fight culminated in Tommy's victory by split decision—a victory that was broadcast around the world and sold over 800,000 pay-per-view buys.
Biggie Smalls vs. Tupac Shakur: The Rivalry of the Rappers
There's no question that two of the biggest names in the rap game are Biggie Smalls and Tupac Shakur. But did you know that the two artists had a complicated history?
While the music mammoths were originally friends, things took a sharp turn on November 30, 1994. Shakur had traveled to New York City and arrived at Quad Recording Studios when he was shot, beaten, and robbed. Although Shakur recovered, he later discovered that Biggie and fellow rapper Puff Daddy were inside the studio when everything went down. This led him to believe that the two had orchestrated the whole thing.
Days later, Shakur went to prison for a year and a half. While he was locked up, Biggie released a song called "Who Shot Ya", which many interpreted as a direct diss to Shakur, including Tupac himself. He hit back at Smalls, belittling him and even claiming that he slept with Smalls' wife, Faith Evans.
Their feud reached an untimely end when, in September 1996, Shakur was killed in a drive-by shooting. Not even six months later, Smalls also died in a drive-by shooting. To this day, their murders remain unsolved.
Conquer Your Own Competitors at Ignition Poker
Got some beef of your own to settle? Why not take it to the poker rooms of Ignition Casino?
Here, you'll have ample opportunities to crush your competitors in all forms of online poker, including mobile poker. In addition to the taste of sweet victory, you could enjoy even sweeter, supersized payouts – what's not to love about that?